Hadas Jewelry Studio
Hadas Jewelry Studio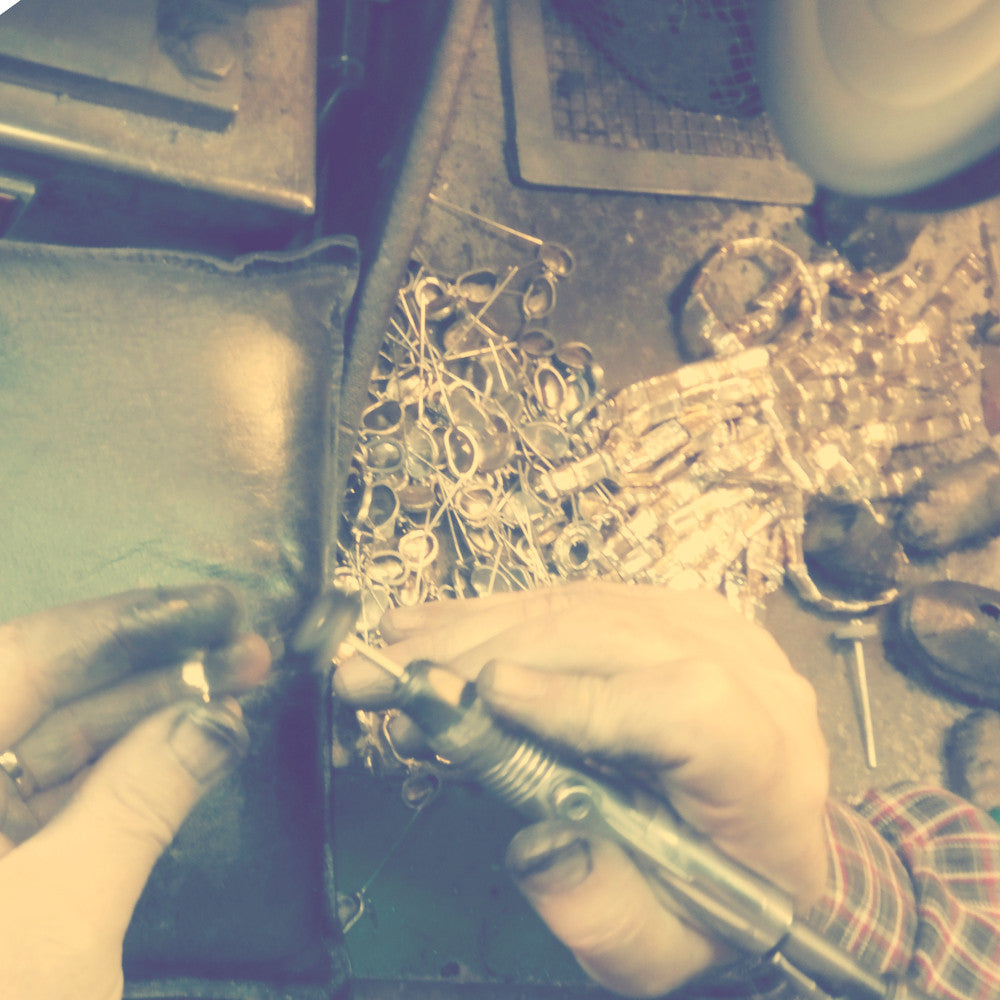 Our studio 0
New website - new opportunities
The newly launched Roman Glass Jewelry Shop has been getting great reviews and it seem like the main goal of making it easier to browse and offering beautiful appearance has been achieved. 
That got us a nice increase of new clients and repeat customers who were happy to rediscover the shop and see new collections!
Lately, I have been getting messages from customers asking to see more pictures of our studio. 
So Avi has taken the camera and started taking a few pictures... 
Enjoy!
The view from the studio
Some tools
And then some more tools...
Hmmm... Someone left their coffee cup unwashed
Time for some welding
Roman Glass in bulk
Sterling silver rings getting ready to be polished, set with roman glass and stones
Thats it for now... perhaps I'll upload a few more soon. 
Have a blessed day!
Hadas:)